National Soapmaking Day
Last Sunday in September
Awards
---
Award of Outstanding Enthusiasm
2021
Ariane Arsenault, owner of La Fille de la Mer, Savonnerie Artisanale @LaFilleDeLaMer, received the Award of Outstanding Enthusiasm 2021 for sharing her enthusiasm and advancing National Soapmaking Day on Instagram.
2020
Nette @coily_lgabriel received the Award of Outstanding Enthusiasm 2020 for sharing her enthusiasm and advancing National Soapmaking Day on Instagram.
---
Award of Outstanding Participation
2020
Amy Warden, the host of @soapchallengeclub, received the Award of Outstanding Participation 2020 for encouraging participation and promoting National Soapmaking Day on Instagram.
---
Featured Soapmaker
2022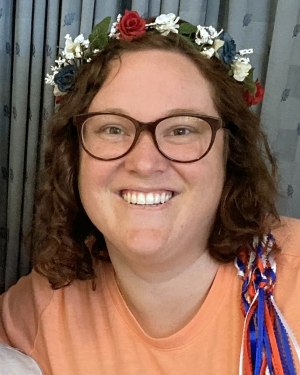 Danielle Carlson, Featured Soapmaker for 2022
2021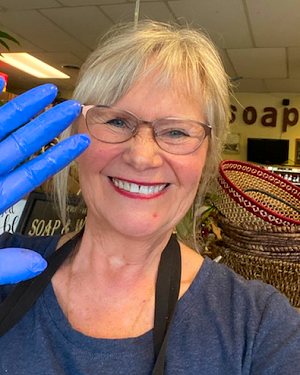 Lynnel Olson, Featured Soapmaker for 2021
2020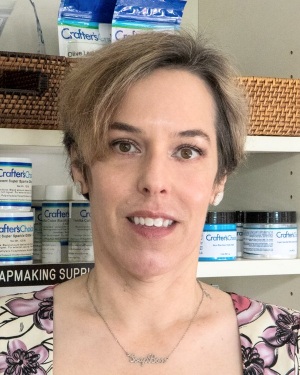 Kerri Mixon, Featured Soapmaker for 2020
---
Pantone Soapmaking Challenge
2022
The Pantone® Color of the Year 2022 is very peri, a soft-purple periwinkle blue. "Very peri displays a spritely, joyous attitude and dynamic presence that encourages courageous creativity and imaginative expressions." Post your very peri soap to Instagram with #NationalSoapmakingDay on September 25, 2022!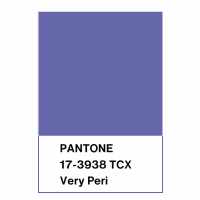 2021
Brenda Combs, owner of Sensory Flight @SensoryFlight, won the Pantone Soapmaking Challenge in 2021 with gorgeous gray and yellow melt-and-pour soap handbags and swirls.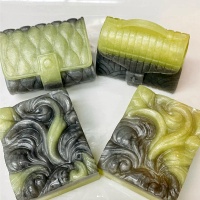 This award is given for the best use of the "Pantone® Color of the Year" in a photograph posted on Instagram. The color of the year may be swirled into soap, the color may be used as a filter over the photo, or the photo may be edited to include the color of the year. To submit a photo for the Pantone Soapmaking Challenge, post a photo of soap or soapmaking to Instagram and use #NationalSoapmakingDay during the week before or the week after National Soapmaking Day. The submitted photo must show up in a search of #NationalSoapmakingDay to be considered.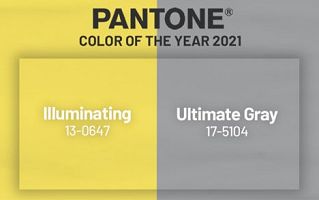 For 2021, Pantone announced its first-ever color duo; the colors for 2021 were ultimate gray and illuminating (a lemony mustard color). "The union of an enduring ultimate gray with the vibrant yellow illuminating expresses a message of positivity supported by fortitude. Practical and rock-solid but at the same time warming and optimistic, this is a color combination that gives us resilience and hope."
Sample Photos for 2021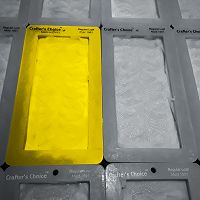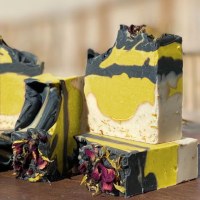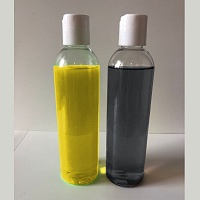 Example of using a colored filter over a photo of soap in loaf molds. Soap by Kerri Mixon.
Example of using Pantone colors when making soap. Soap by Bar 143.
Example of handmade gel soap colored to match the Pantone color of the year. Soap by Kathleen Bolan.
---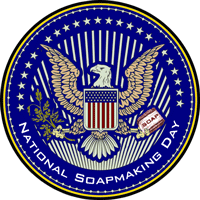 Mon, Wed, Fri, Sun: 10 am–5 pm. Sat: 9 am–4 pm. Tue, Thu: Closed. Holidays: Closed.
National Soapmaking Day, 7301 Mount Vernon St Rm 2, Lemon Grove, CA 91945, USA
+1 (619) 668-1435 • info@SoapmakingStudio.com
Copyright © 2019-2023 National Soapmaking Day. All rights reserved.
National Soapmaking Day is a public service from Acute Soap Enterprises, LLC.